Jewelry & Watch Designs
Get an extra hand to carve new amazing Jewels
Since 1988, TYPE EDIT has brought to Jewelers the tools to build new trends by being the first solution allowing rendering in 3D helping to validate projects nearly in real time. Jewelry & Watch Design from CAD-CAM allows manufacturing of dies, stamps and wax injection molds dedicated to mass product. Jewel CAD creations became quickly a revolution for many one man shop owner turned in one night into mass producers.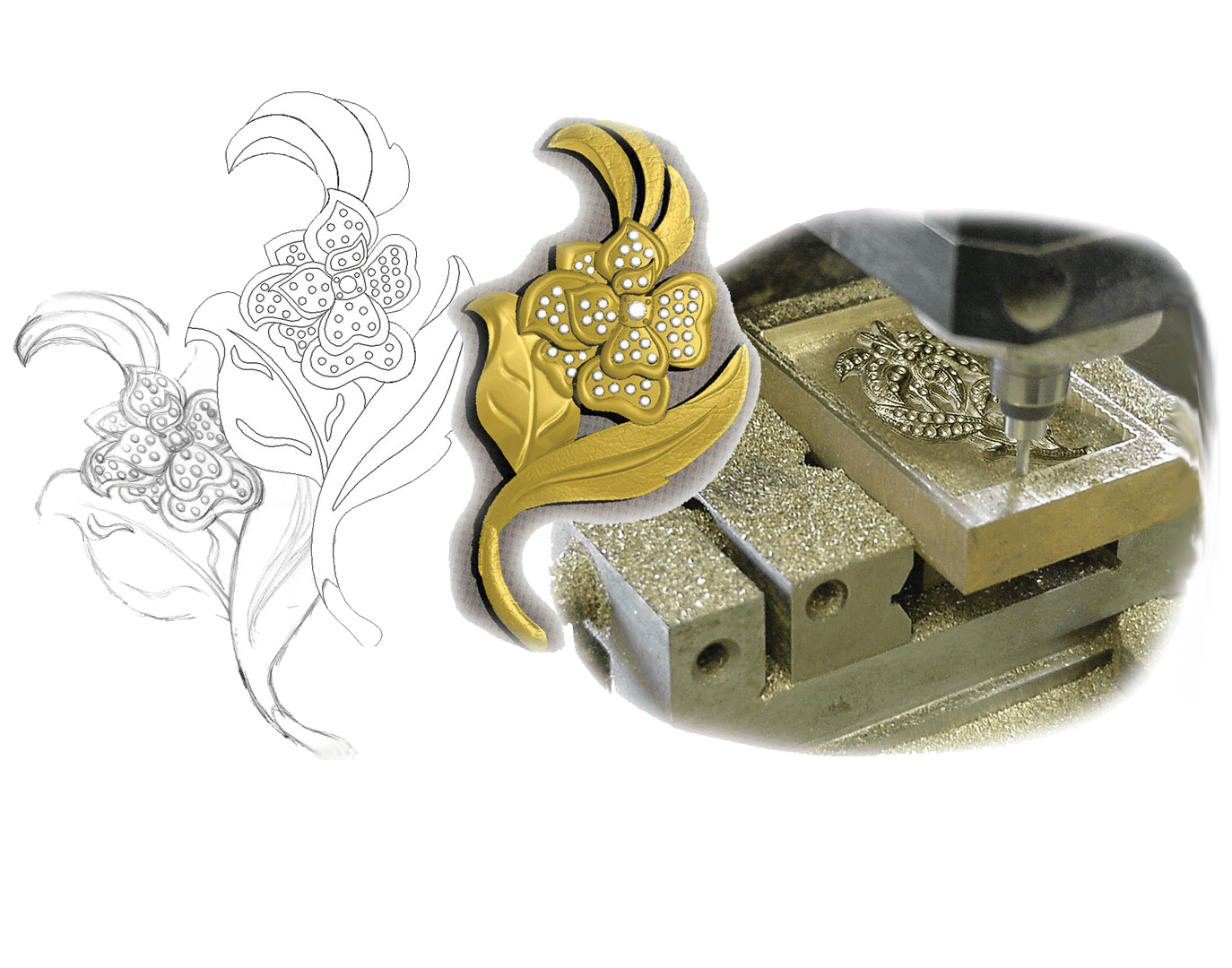 Jewel & Watch Making
Design new trends and invent new processes
Jewelers & Watch Makers have gone through many revolutions of their work these past thirty years. The Computer Aided Manufacturing has certainly changed completely the Jeweler's way of thinking and brought a need of new technology to keep attracting new talents able to designing the Jewels of the future but also to manufacture them with a better idea about cost and expected delivery time. CAD has became inescapable, in each Jewelry business it comes as an additional tool to their Jeweler's Bench, inspiring new process and guaranteeing new resources for traditional but especially customed Jewelry.
TYPE EDIT and TYPE ART have delivered for now 30 years incredible tools for Jewelers willing to revolutionize their customer approach through the digital standing point. Today trends are vehicled through the internet directly to the end consumer, and being able to represent Jewels the best way it can through CAD has became a huge advantage within the market as it allows to feel the needs and provide nearly in real time every day a new type of designs.
TYPE EDIT – Jewelry Designs
Precision in Curves, Accuracy in Cut
With incredibly easy to use 2D tools, TYPE EDIT is outperforming its competition since decades by insuring Users can build accurate vectors and transform them in no time into 3D or machining real reasults.
Various Jewels Carved with TYPE EDIT
Want to know more about TYPE EDIT and its capabilities?
Contact us now to get in touch with a Type3 Representative.
Learn more about how to fulfill your customer's designs with high level of details.