Artistic Die Cutting
Accurate up to the paper printed dimension
Paper conversion obtained from hand engraved dies have drastically changed in the past two decades. As the Paper Convertion industries evolved in digital transformations the multiplication of CAD/CAM users building not only Embossing Dies but also Combo Dies including Hot Stamping process have found new markets and TYPE EDIT offers the right tools to accomplish the most advanced details.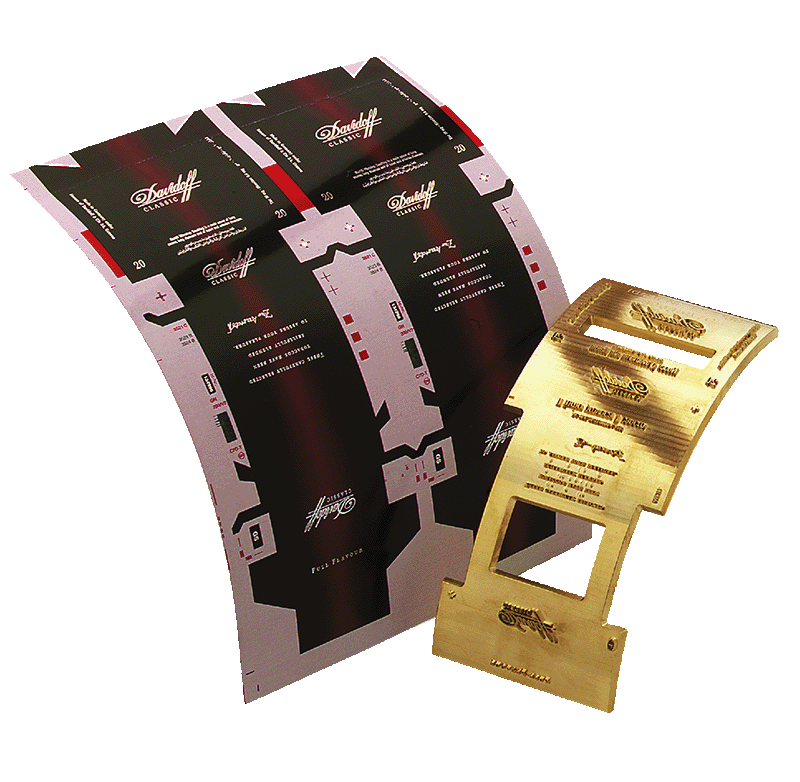 Paper Conversion & Artistic Decoration
Sculpting Brass or Copper remains an Art today
Generations of incredibly talented Engravers have vanished those last 30 years. Not because of new technologies, but for most of the industrialized regions in the World they were leaving in, most of the schools closed one after the other. Leaving a branch of the industry with a massive lack of artists able to build a die from scratch. Overseas talent then rised but as the technology embrasses by other industry fields, CAD has succeed to keep businesses afloat and motivated a new generation of Engravers most incline to learn a job when a computer is involved. This is what Machining CAD/CAM Software have succeed to bring to the new generations.
Generating die boards, automatic rule bending, counter plate and stripping dies are still an industry reality within the US but also Europe. Die Cutting, Creasing, and Embossing Paper, Cover Stock, Chip Board, Corrugated, Foam Core, Various Plastic Materials, Foam Products, Thin Plywood, Insulation and Fire Resistant Papers have found their place in the daily need of millions of consumers Worldwide. The same technics applied to paper are also brought to Gold-Stamping, or any Foil-Stamping process to decorate wallets, book covers or house ornaments and constructions such as mounting and laminating new crown and shapes.
Even in the POS/POP display industries, with thermoforming and engraving needs, CAD and CAM software have brought a multitude of applications previoulsy seen as uncompatible, bringing major revolutions in the process of thinking the way to sale and approach customers.
TYPE CAM – Combo Die
Paper Conversion Dies
From Graphic Design to embossed paper, TYPE EDIT has all the tools to build/import Artworks and prepare the machining of your artistic dies in TYPE CAM. Added to TYPE ART module, the Paper Convertion Industries can enjoy software applications they needed to last their business another century.
Various Dies & Stamps made with TYPE EDIT
Want to know more about TYPE EDIT and its capabilities?
Contact us now to get in touch with a TYPE3 Representative.
Learn more about how to fulfill your customer's designs with high level of details.