Introducing TYPE CAM
Artistic CAD CAM Software Solutions dedicated for all CNC Milling machines
With a strong CAM engine all the 2D and 3D elements built or imported can be organized within cutting strategies, which can be applied accordingly to in house specific tools and machining capabilities. With TYPE CAM engraving and cutting software Users can organize their production using a construction tree and modify computed toolpaths on the fly, offering a huge flexibility in postprocessing the right toolpaths at the right time for any CNC with G-Code, or any other based languages: HPGL, Binary, Proprietary, etc…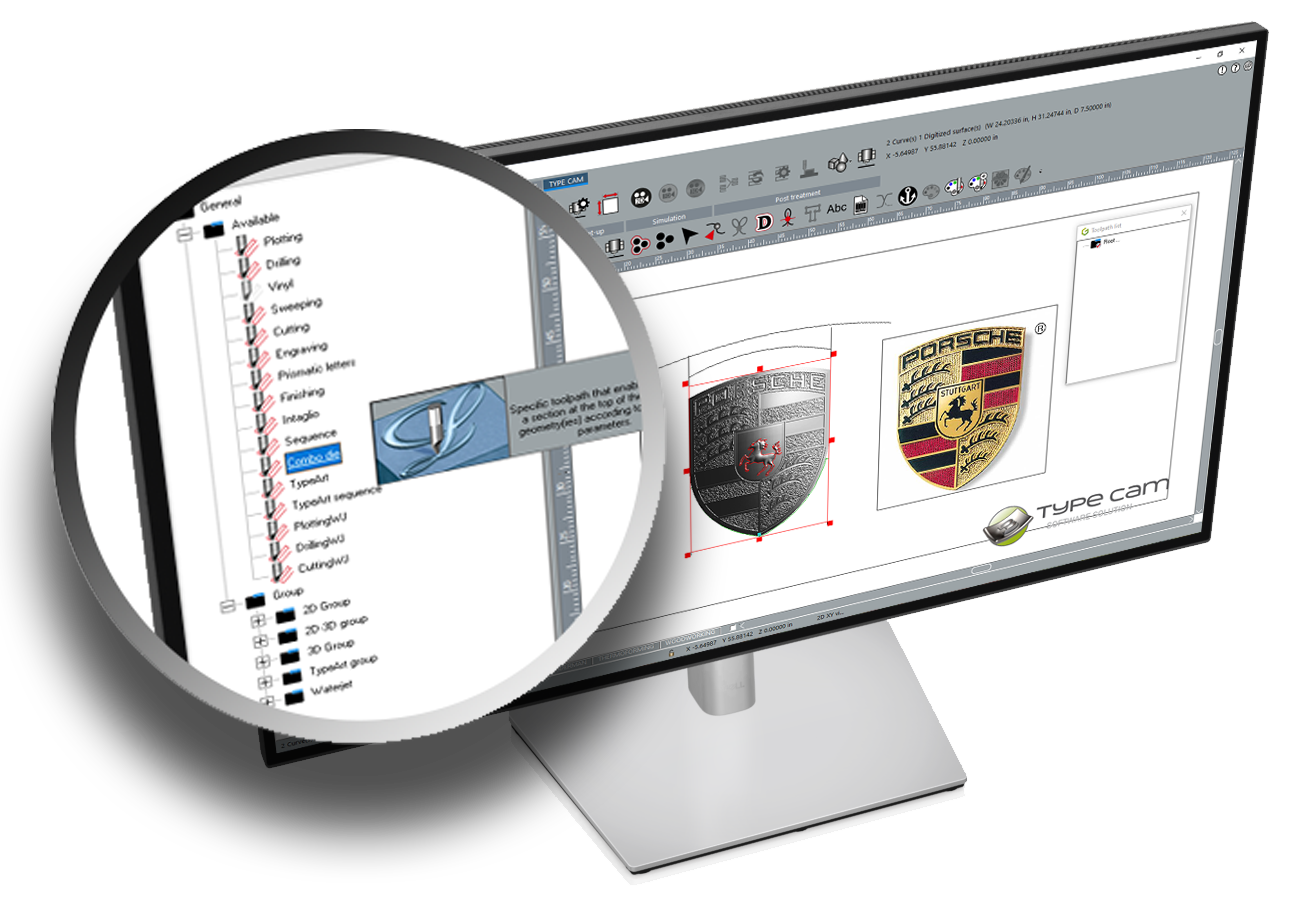 Cutting software with up to 16 Cutting Strategies
Choose from default to Expert Settings
With TYPE CAM software strategies can be personalized for each type of cut. Either you need to plot a single line font the fastest and smoothest way, or need to remove as much as material as you can cut in a minimum of time, one of the direct strategies of cut is perfectly fitting the machining needs.
As an addition recurrent strategies can be saved and reused directly on your new selections. TYPE CAM offers CNC programming simulation along with a wide range of machining characteristics with respect of the cutter and machine capabilities.
Machining Sequences in 2D & 3D
Fast Optimization of Material Removals
Using TYPE CAM engraving and cutting software and either its 2D or 3D Sequence can increase ROI drastically by minimizing machining time and cutting only what needs to be cut. Reduce your error risk thanks to this CNC programming simulation software. A series of tools with variation of shapes can be listed and then applied to the design, resulting with toolpaths that do not go back where  previous ones went.
This is Smart Machining and optimization of productions.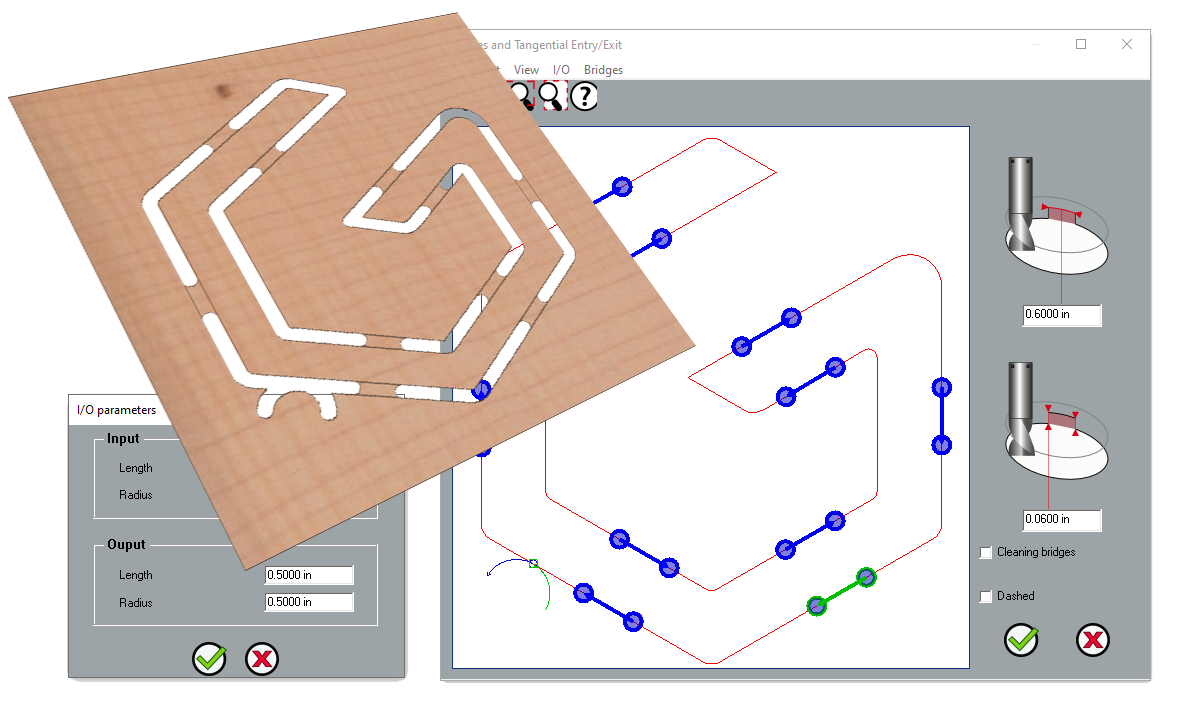 Lead in / Lead out
Control how tools enter in materials
Control how tools enter in materials
You are in control of the trajectories of your tools with TYPE CAM CNC programming simulation software. Entering and exiting material being cut is controled with arc or direct and straight motion to ease the cut and protect longer your tools.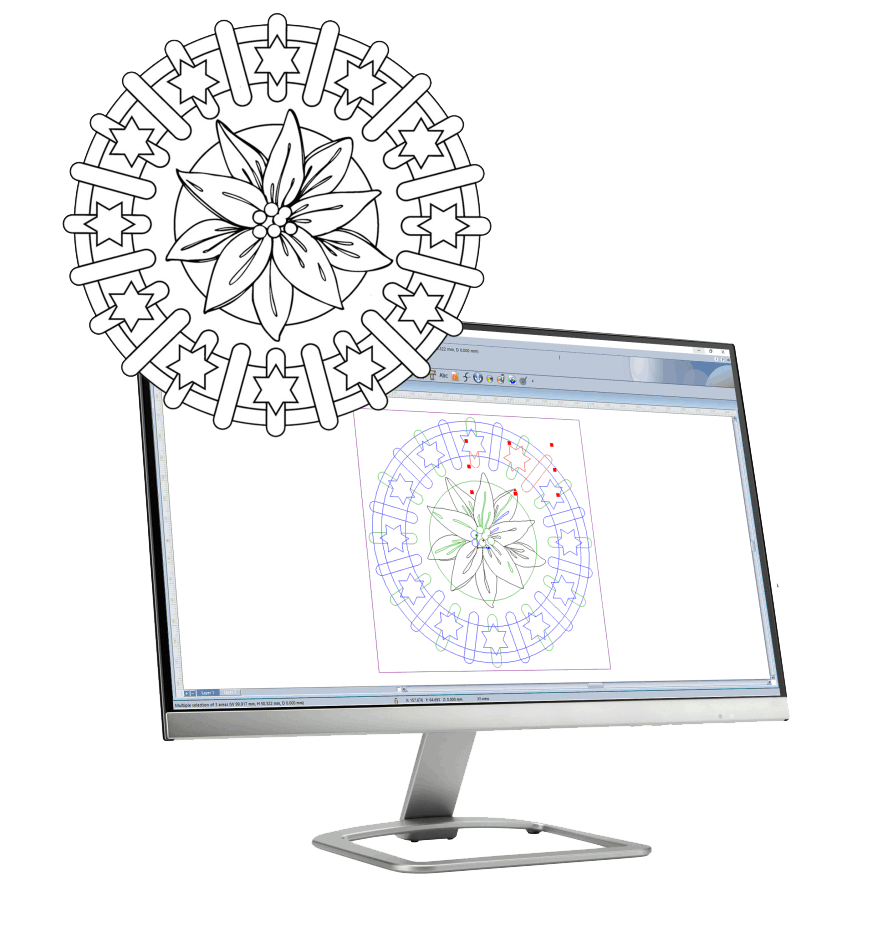 TYPE CAM : powerful CAD CAM software module
Import | Generate | Postprocess
Discover CAM Module allowing high efficiency of toolpath generations and cut accuracy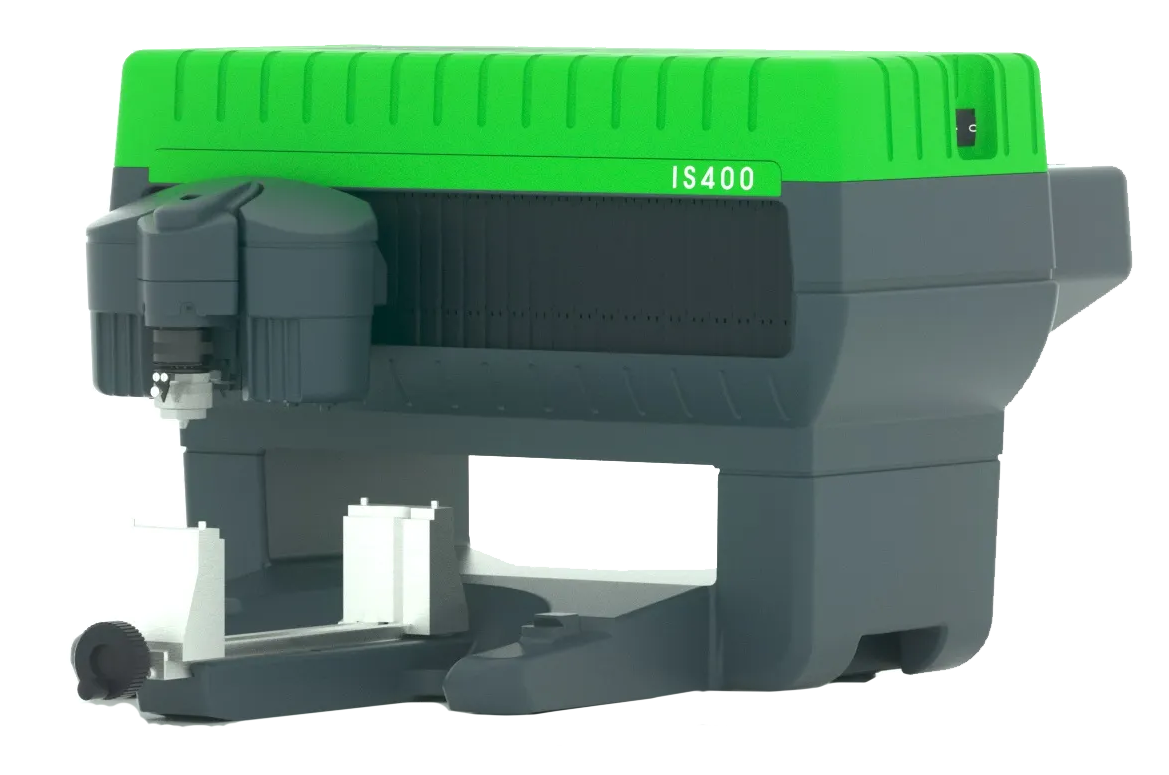 TYPE CAM software module users can quickly elaborate strategies to prepare for production on pretty much any scale. A complete job set on separated layers can be created, each individual toolpath is assigned to its parent layer and output as desired either toolpath by toolpath, grouped layer by layer, or grouped as a mutli layer job, in any order desired. Operators can organize their daily production accordingly to their daily needs.
Samples Machined with TYPE CAM Module